To immerse oneself in the SABR experience, one needs stamina, coffee and energy bars. SABR 48 presentations and research committee meetings are scheduled from 7:30 AM until 7:30 PM. No break for lunch. Two or three sessions running simultaneously.
Good thing I'm prepared with my travel mug and lightweight Senators Fan Club backpack to hold my bars, apples, variety of nuts and a pen. (Thankfully, I never got hungry enough for the pen.)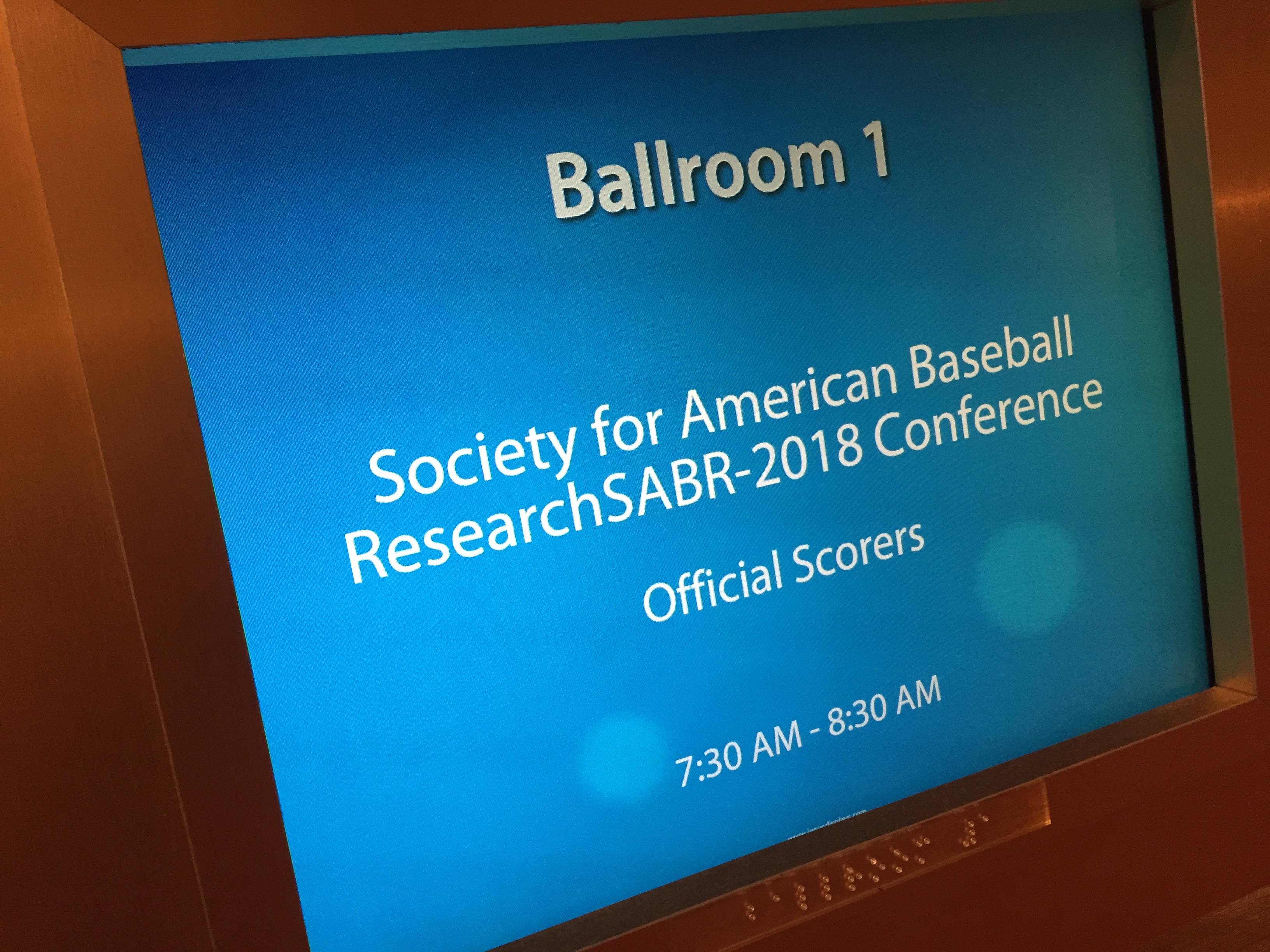 I'm mesmerized from the very first session featuring two veteran Pirates' official scorers. I know the official scorer in Harrisburg and enjoy hearing his take on hit/error disagreements from the dugouts, using video replay to make calls, etc.
This hour-long session flies by as do each of the rest. I attend presentation after presentation until 7:30 PM. Between sessions I meet more inviting SABR veterans. I share our great flood story from last evening with a few of them.
Highlights include Pirates' President, Frank Coonelly, offering opening remarks. I learn much more about Roy Sievers' baseball career and Negro League exhibitions in Pittsburgh. A research committee meeting featuring Women in Baseball and a panel discussion of Wendell Smith prove particularly enlightening.
As a former broadcaster, I enjoy Curt Smith's history of Pirates' baseball announcers. A sneak peek at Aviva Kempner's upcoming film on Moe Berg takes us to 7:30. Aviva treats us to some incredible footage to be included in her project.
Tonight's dinner is scheduled for the strip district. The good news is no flooding. The bad news is no parking.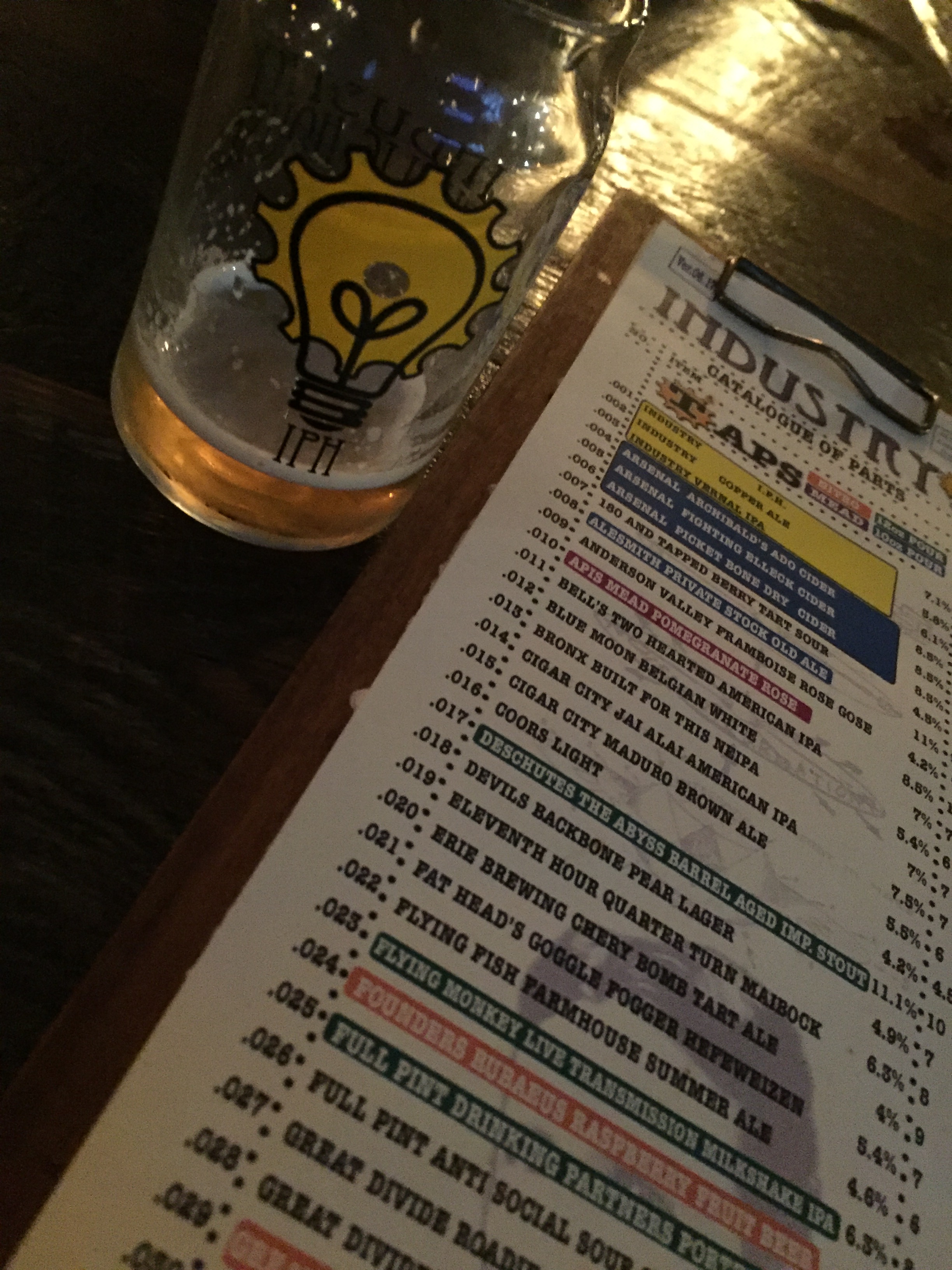 After circling and diligently trying side streets and alleys, we head for Industry Public House, which pinch hits nicely for our original plan. Following fish and chips and Hop Farm IPA, we need to pick up Mitch's formerly stranded SUV and rest up for Friday's SABR events.