Let's start our SABR 48 Saturday with a 1979 Pirates players' panel featuring pitchers John Candelaria and Grant Jackson. Nothing like a cup of coffee and two former major leaguers telling stories out of school. Both personalities contribute to a fun session with tales from the field, the clubhouse and even from the streets of Montreal.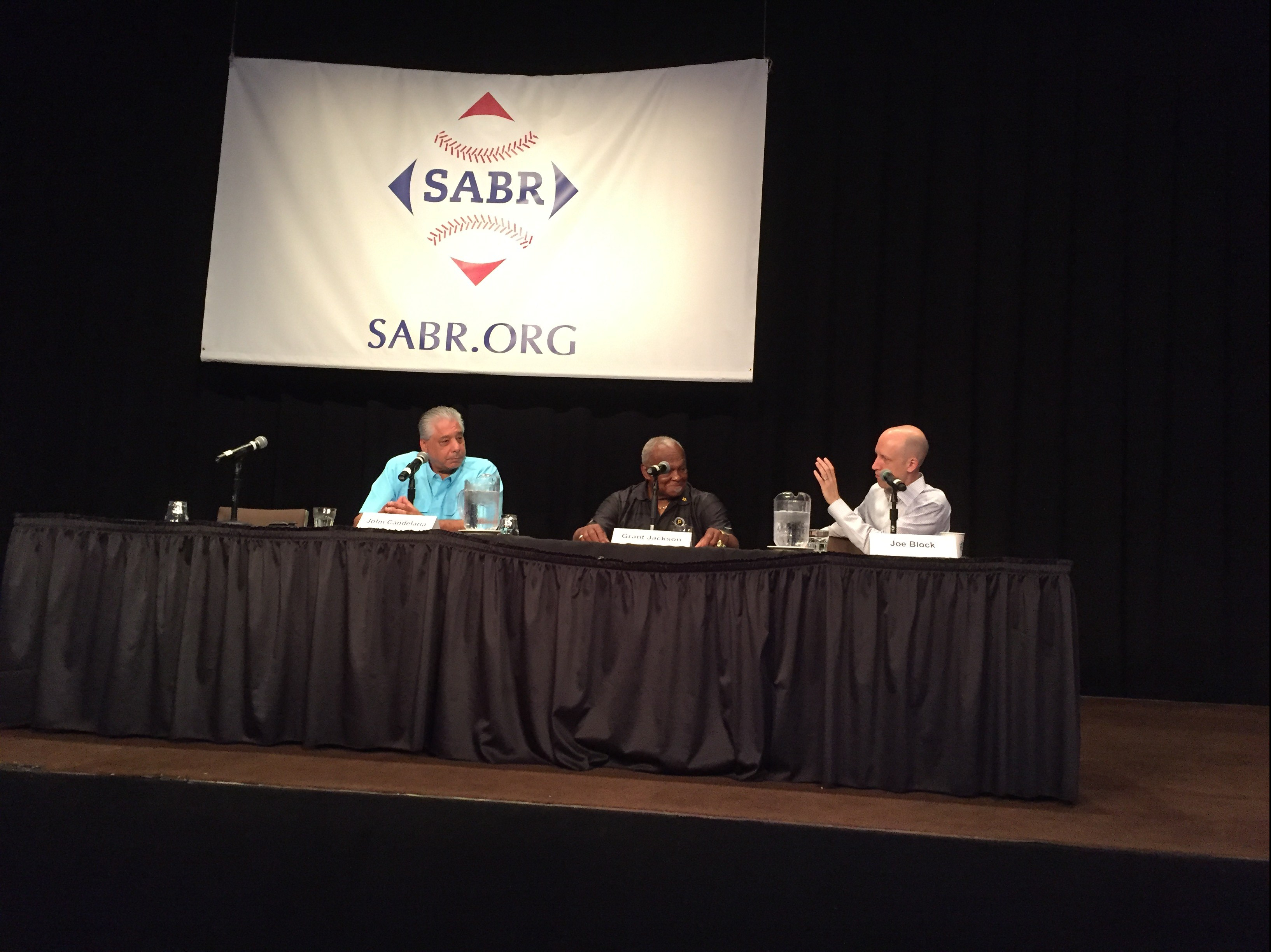 Three different committee meetings follow, including BioProject, Nineteenth Century (which I attended) and Statistical Analysis. [If you're not a baseball fan, you're probably thinking — if you hadn't already throughout this series of posts — "What's wrong with this guy?"]
Now it's time to learn how to perform baseball research with SABR's Cecilia Tan. Very interesting discussion with a variety of authors of research articles. I'm impressed with how these folks are willing to dive into an extensive baseball research project and submit their results for SABR publication. I learn quite a bit from this session.
At noon I take time to soak in poster presentations. SABR offers this medium to present your research project without having to speak to a roomful of other researchers.
Friends from Virginia, a husband and wife whom I met through baseball [Imagine that!], display their poster on Pirates' season openers. Great work, Lisa and Gordon!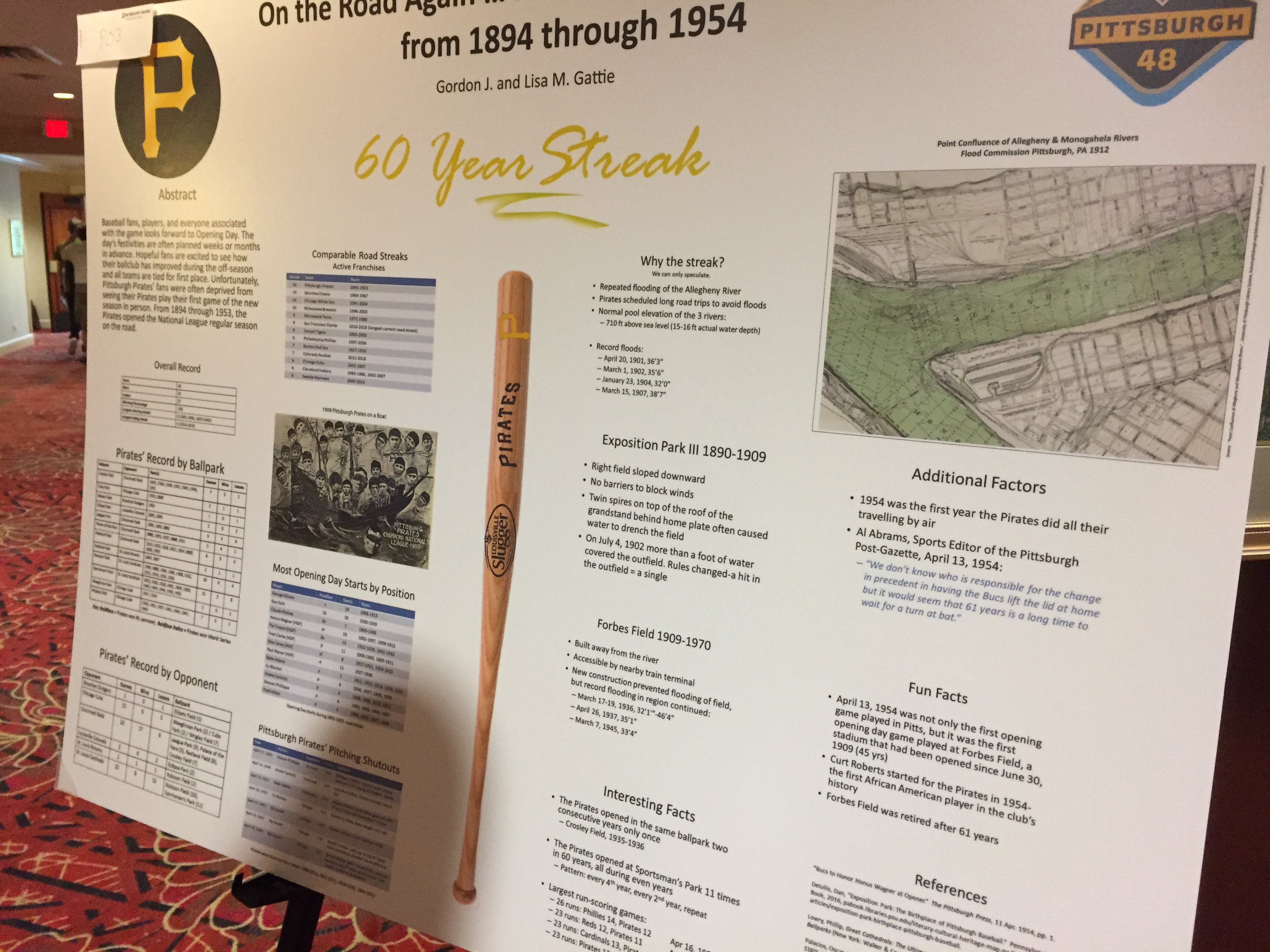 I attend Branch Rickey's Pirate years, the Baseball and the Arts research committee meeting, Negro Leagues = Major Leagues presentation, and wrap up the day with Ford Frick's 61* ruling by Dave Bohmer. There's one more round of sessions; however, it's a beautiful Saturday and there's a new ballpark to visit.
We say our goodbyes, tip our caps to SABR 48, and then we're on our way to West Virginia. A straight shot down I-79 gets us to Monongalia County Ballpark as the Pirates' Class A short-season affiliate West Virginia Black Bears host the State College Spikes (St. Louis farm team) in a New York-Penn League tilt.
The artificial turf reminds me of Washington, PA, where the independent Wild Things play alongside I-70. The ballpark proves cozy featuring a few suites, standing room in right field (near the craft beer stand) and a beautiful mountaintop view.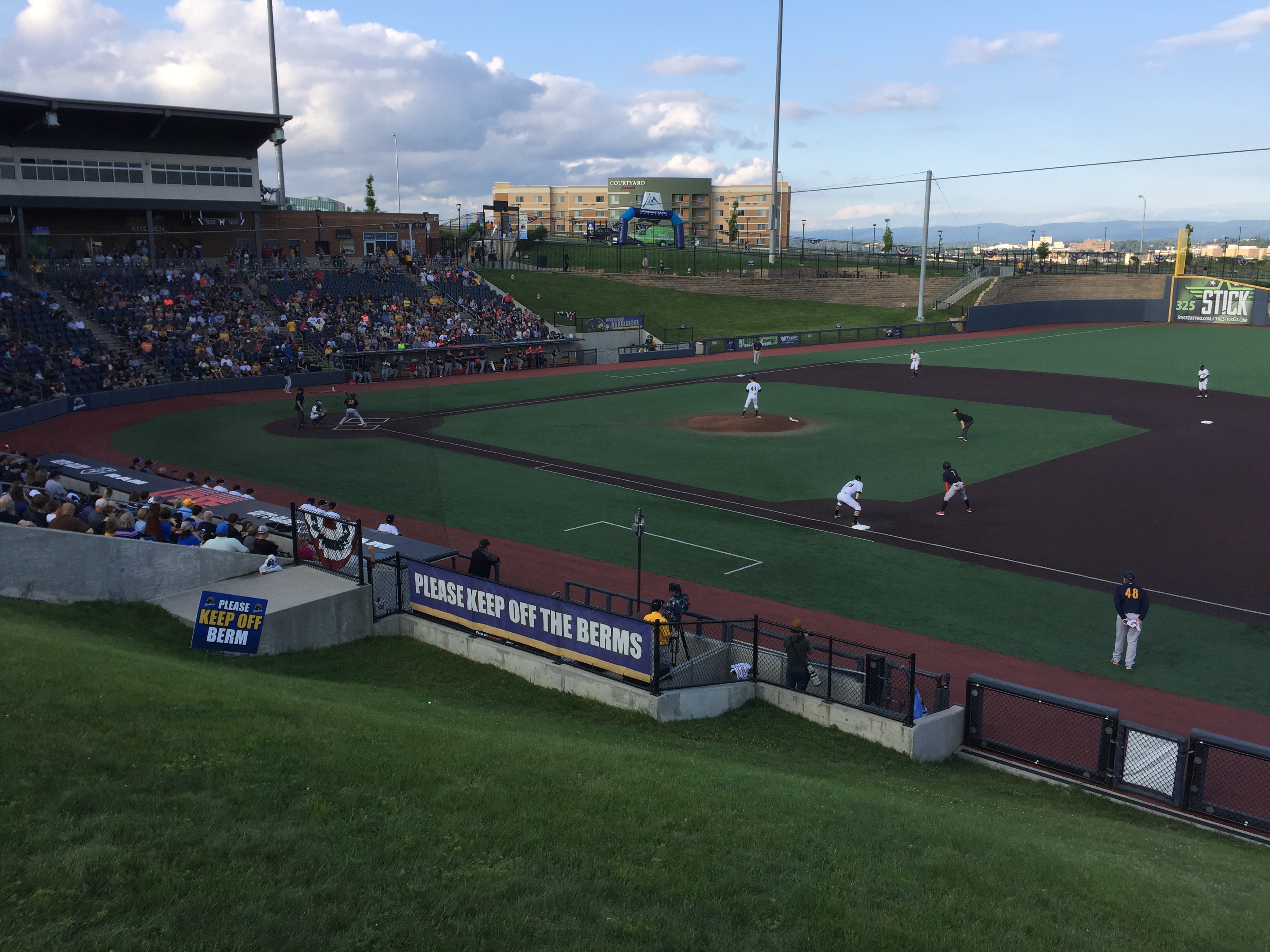 The concession stands feature a variety of selections. While in line I notice a fan walking away with a fine-looking cheese steak and seasoned fries. I immediately call an audible and order one to accompany my WV-brewed IPA.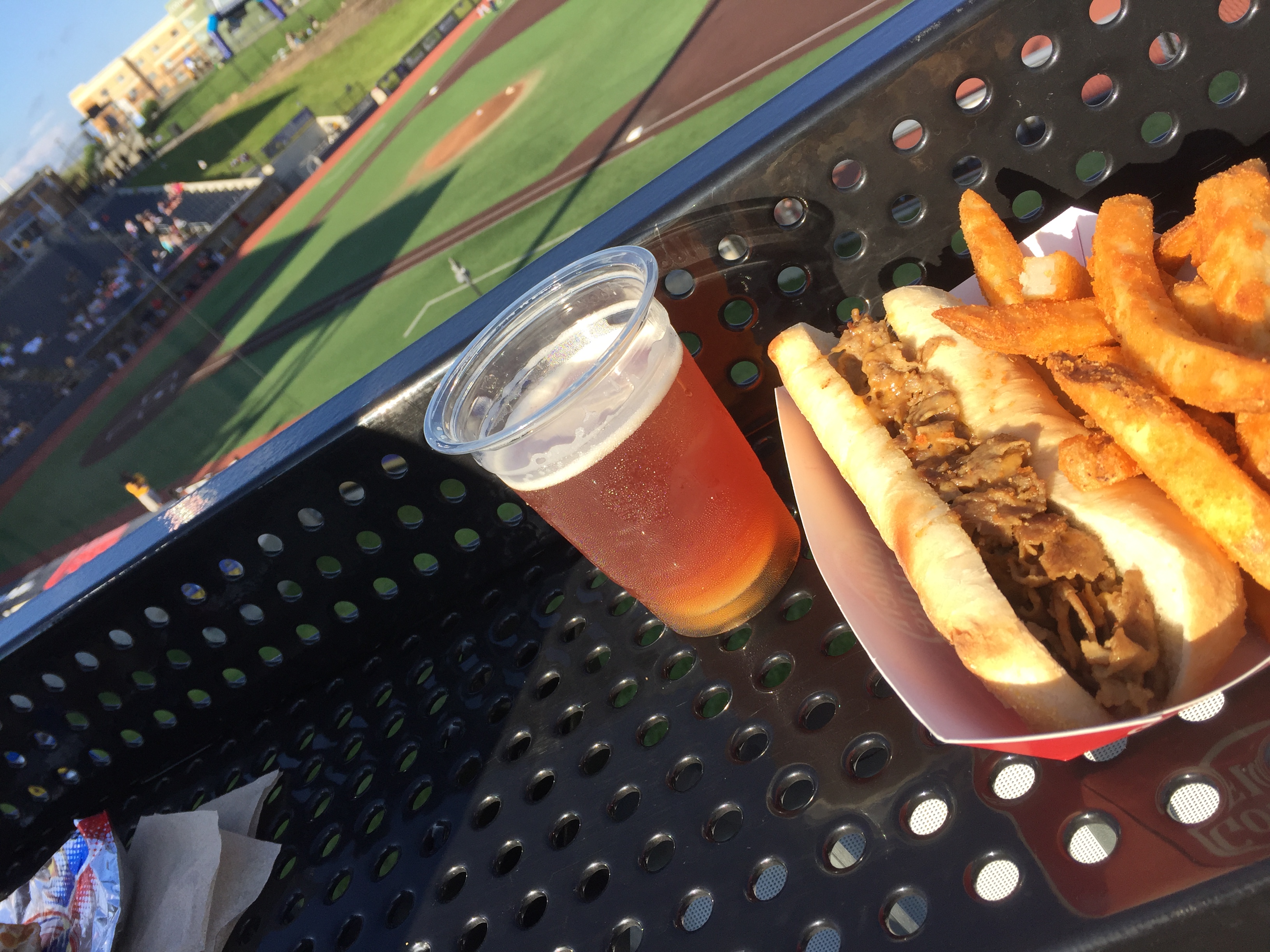 We enjoy our standing room tickets from beyond 1st base. The Pirates recent 2018 #1 amateur draft selection, Travis Swaggerty, collects three hits from the three hole and gets good jumps in centerfield.
As a bonus, the home team rallies from a 5-0 deficit to score 9 unanswered runs. We join the Black Bears and the crowd in celebrating the home victory with a post-game fireworks display.
Our final SABR 48 destination is one of Mitch's go-to diners for Sunday brunch. Eggs-R-Us serves omelettes and the largest breakfast burritos I've ever seen.
Before I head back east on the turnpike we tentatively arrange our bottling at Copper Kettle Brewing. That's when the curtain will officially fall on our SABR 48 experience (and where we'll pick up next time). Thanks for reading!