As much as we enjoy baseball on UBT, we relish the opportunity to talk with folks along the way. Dawn Morton, a Redhawks usherette for 17 of the team's 18 years in Fargo-Moorhead, asks us about our trip along the third base concourse.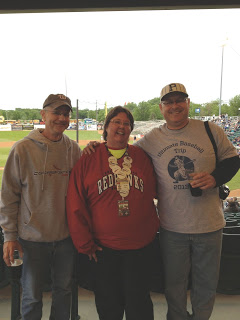 The buttons attached to Dawn's lanyard represent her name tags over the years. You'll also find one button with a completely different name. That's the name you're to use if you have a complaint!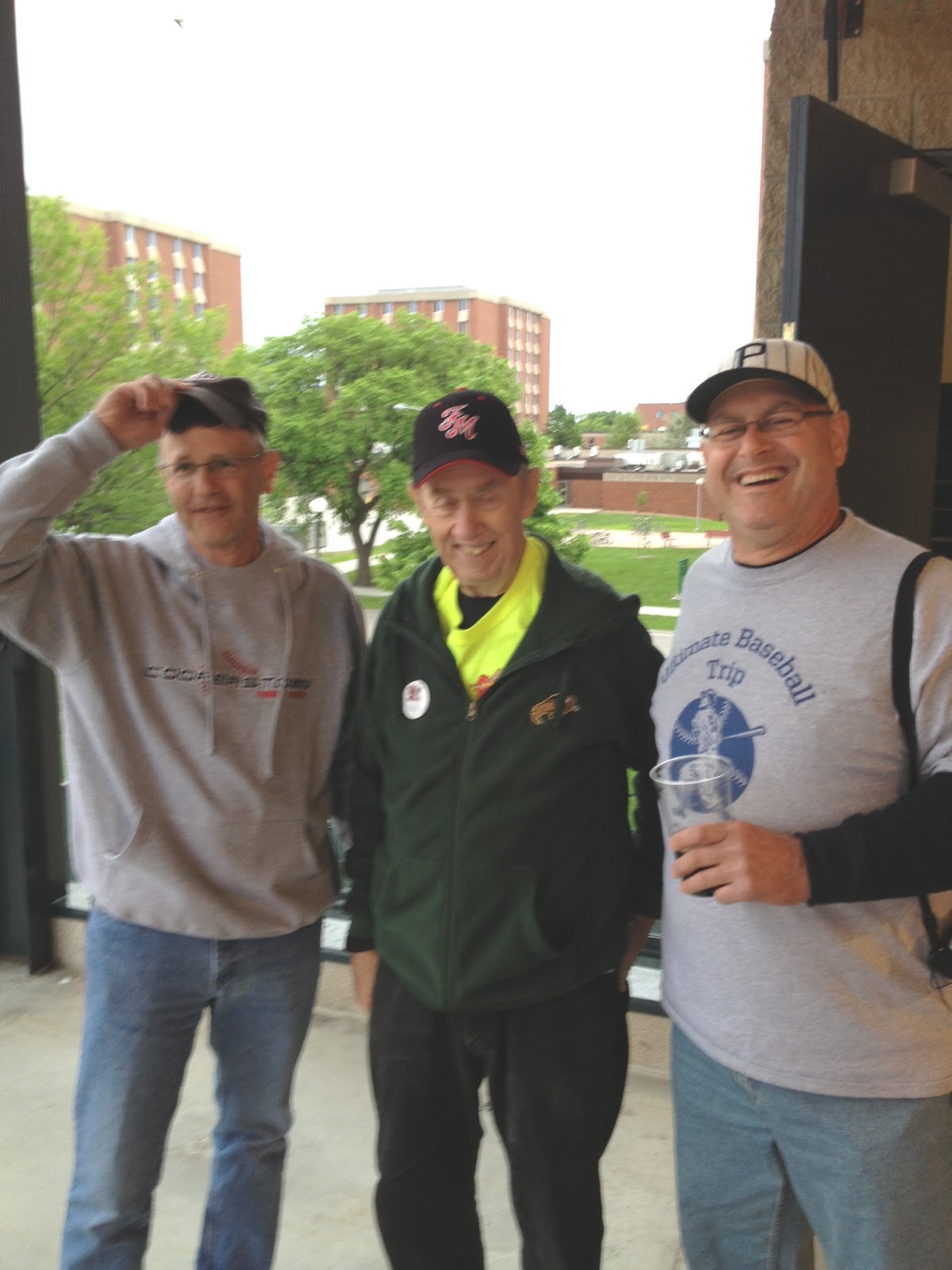 Soon after returning from the service, Ed won a golf tournament where he was teamed with members of the local television station. 30-some years later, Ed retired from that station. I concur from personal experience that your handicap can be a tremendous asset when seeking a position in broadcasting.
Ed casually mentions that he met Roger Maris and his family when Roger lived here. He also casually mentions that there's a Maury Wills Museum under the ballpark. As rookies at Newman Outdoor Field, we would have never known.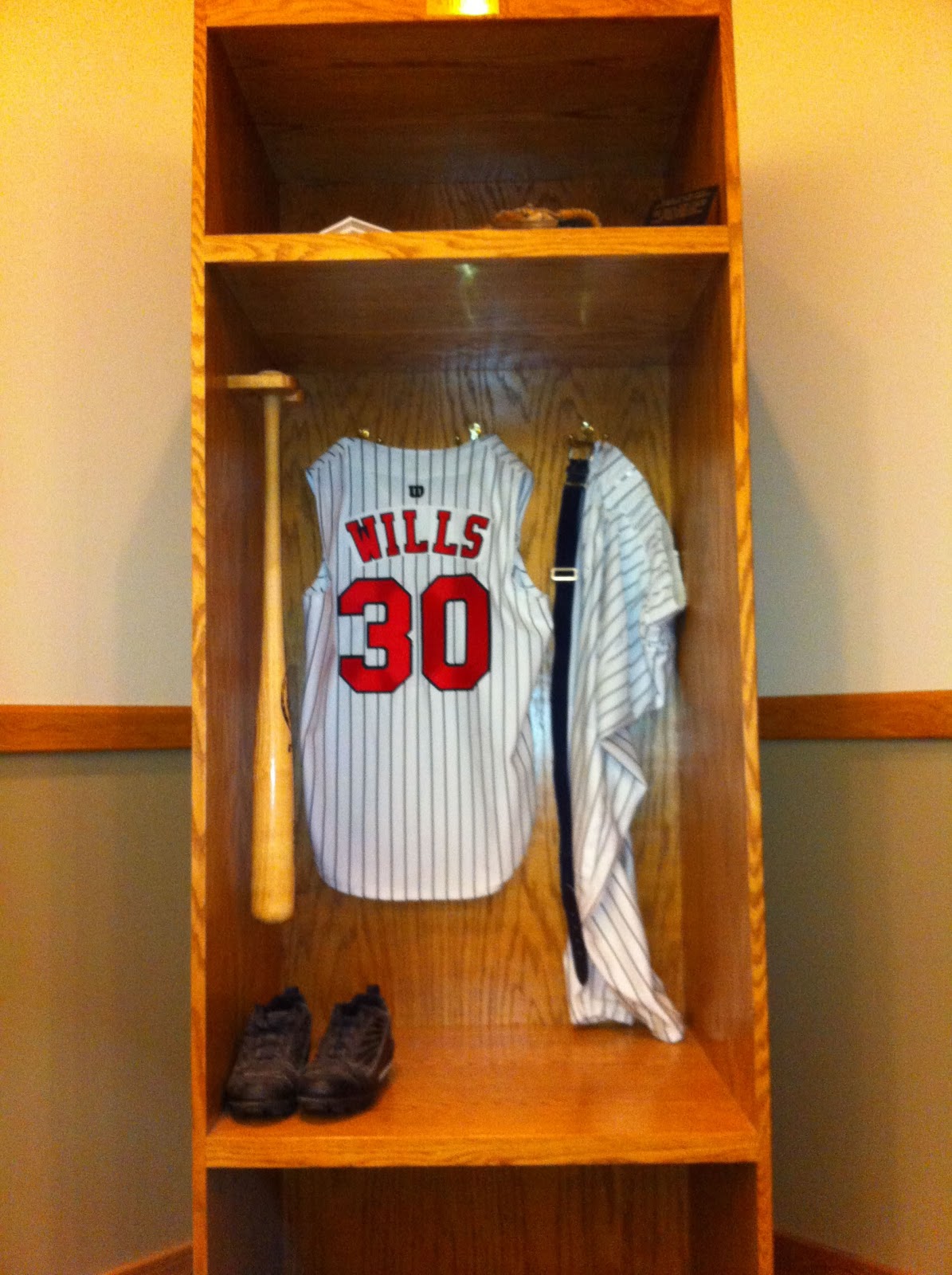 After the game, we say a fond farewell to Fargo, North Dakota. It's time to begin the trek south to prepare for our Tuesday day-night doubleheader in two different cities.
The game cities alone span a 3.5 hour drive, but that's merely the half of it. Literally.

Brian Williams
From Deep Short