As the curtain falls on another school year and my continuing education, I become increasingly excited for SABR 48 and our peripheral plans. I'm to pull up to Mitch's place by 11 AM on Wednesday.
A few days before, he explains that we have lunch reservations at 1. Afterward we could drive downtown to register for SABR 48 and attend the opening reception. Of course, we'd leave enough time to visit a downtown pub in-between.
"Wait a minute. Lunch 'reservations'? Do I need to bring a suit and tie?" Mitch chuckles into the phone and assures me that wouldn't be necessary. Nonetheless, lunch would be a surprise for me.
Despite some driving rains along the PA Turnpike, I make decent time and park in front of Mitch's home at 10:55 AM. After a little settling in, the three of us are on our way to my "surprise" lunch.
We park on a narrow street in a nondescript neighborhood. We walk toward Hough's, an inviting taproom on Greenfield Avenue.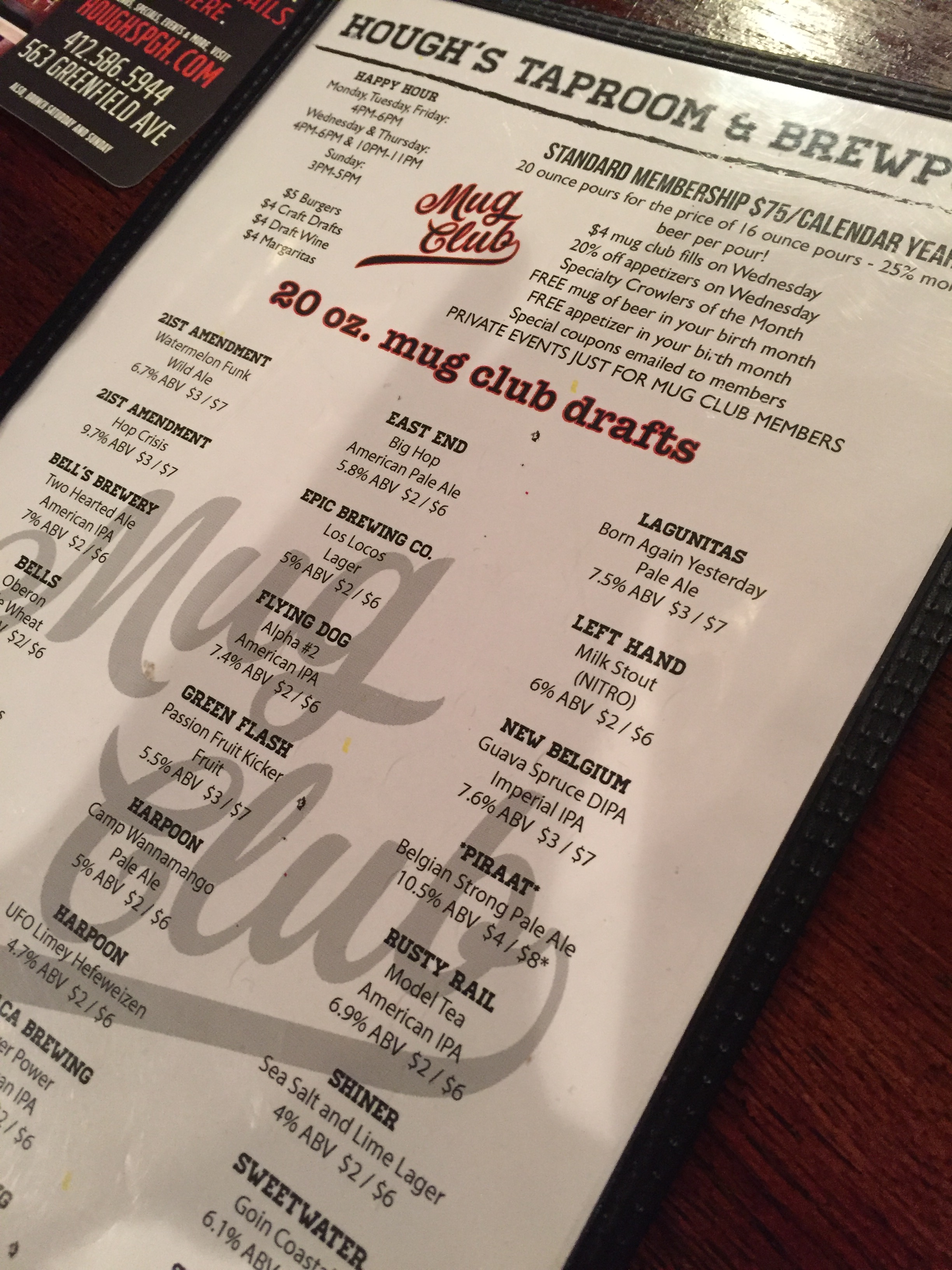 Except that Hough's doesn't open until 4 PM! So Mitch casually pulls open the door adjacent to Hough's. I walk into a large room filled with brewing kettles, glass jars of ingredients and delightful aromas.
Welcome to my surprise: brewing our own batch of ale at The Copper Kettle Brewing Company! Because I enjoy hoisting back a craft brew now and then, I'd been asked many times whether I'd ever brewed my own. My response is always the same: "I don't have the patience."