Mitch and I need to get an early start. Our 160 mile drive to Miami is ahead of us. Today's journey features the Mets–Marlins tilt at what is currently labeled as loanDepot Park. Afterward, we're to meet with two of Mitch's nephews for dinner in Lake Worth near Palm Beach.
Following a quick stop for coffee, we start south on I-75, which bends due east at Naples to begin a drive clear across the state from gulf to ocean. The highlight is the endless 729,000 acres of Big Cypress National Preserve. The vast landscape reminds me of UBT 2013 when Mitch and I drove through North and South Dakota in the middle of the night to catch an afternoon game in Omaha.
We continue to watch the summer sun rise above as mile after mile of undisturbed lands and fresh water stretch as far as we can see. Exits are rare. The occasional pull-over facility features fan boat launches and hiking trails. This area is also labeled Alligator Alley.
Eventually we see signs for Route 27 and Fort Lauderdale, where the interstate bends back south to Miami. Traffic really picks up as the terrain quickly becomes more urban.
Again we search for a local, authentic lunch spot before heading for the ballpark. We settle on El Valle BBQ. The traditionally Cuban/Brazilian exterior becomes more disco-esque inside. Very clean and bright with a long bar, a stage and stage lighting across a seating area that doubles as a dance floor at night.
A woman greets us warmly as the crew seems to be just getting started this morning following an active Saturday evening. Cuban music is playing. A worker sings along while washing windows toward the outdoor sidewalk seating and 103rd Street. Others set tables as we're seated.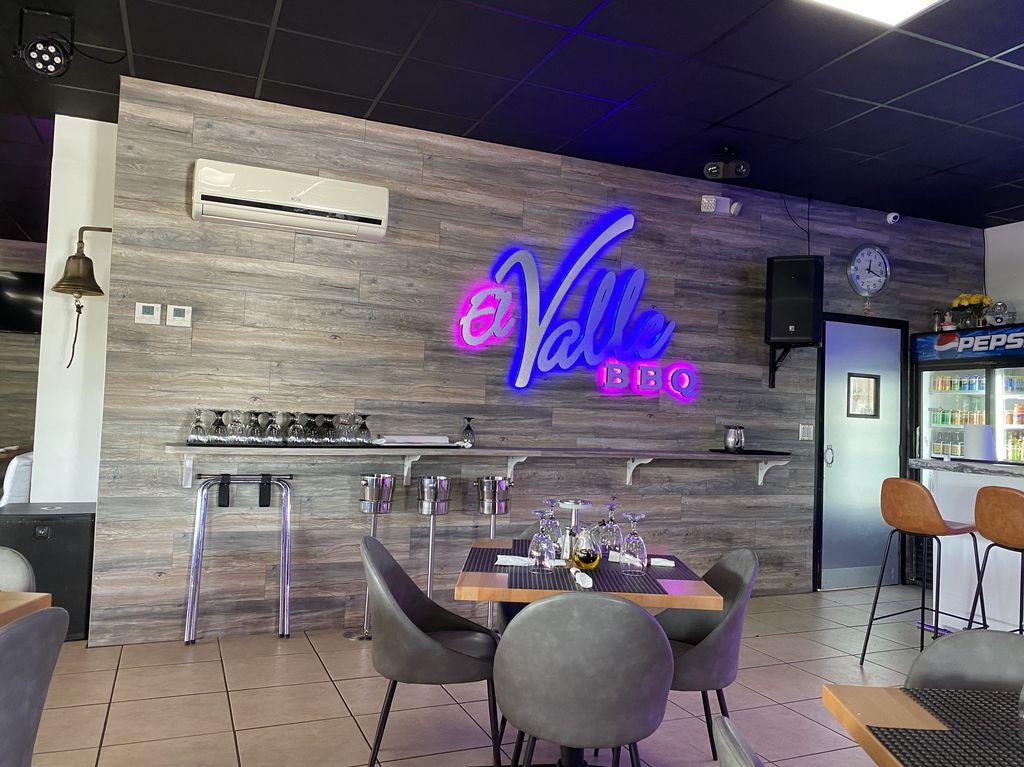 Mitch and I enjoy a leisurely, satisfying lunch as we listen to the crew speak exclusively in Spanish among themselves. A few other diners filter in, some for take-out.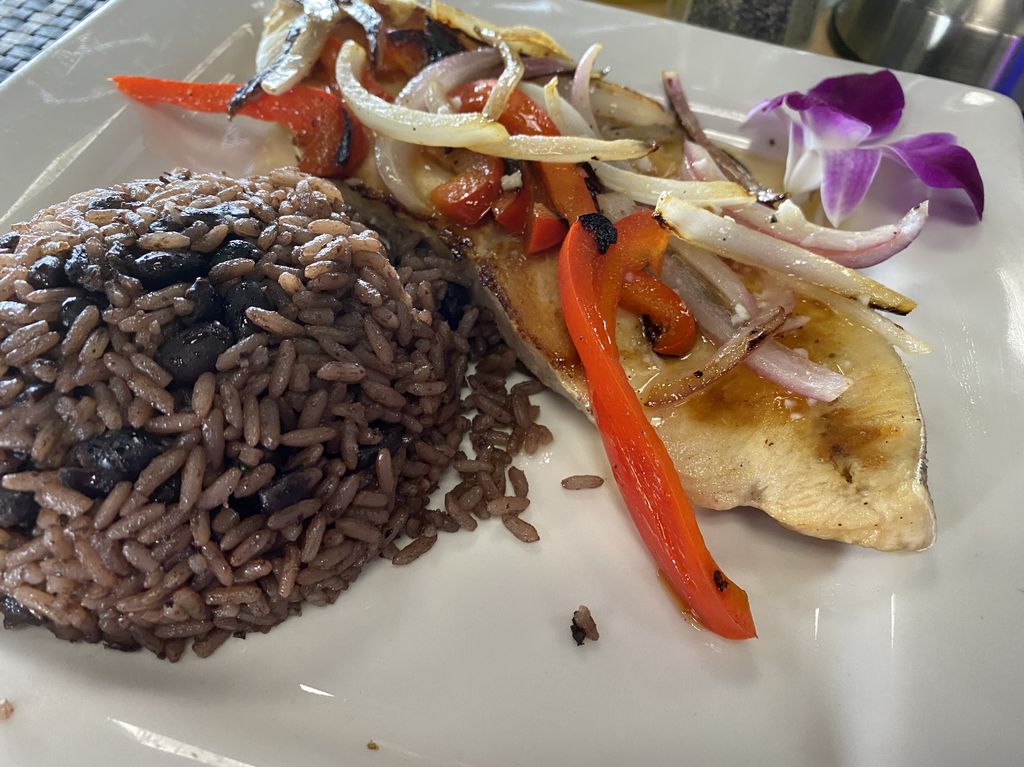 After saying our goodbyes to the friendly El Valle staff, it's time to turn our attention toward loanDepot Park. This will be the first game here for both of us.
The drive isn't bad until the stadium comes into view. That's when traffic halts due to road closures for construction. With a few blocks to go, our goal is to avoid the parking garages. Exiting a parking garage after a major league game can take forever. We continue to inch along toward the ballpark. All of a sudden, we're motioned to turn right, which forces us half a block and … you guessed it, into a parking garage. The worst part was having no available spaces until we reach the top, outdoor level. So we're left with no protection from the summer sun and a likely delayed exit. We pull into a space next to the Phillies and Pirates signs.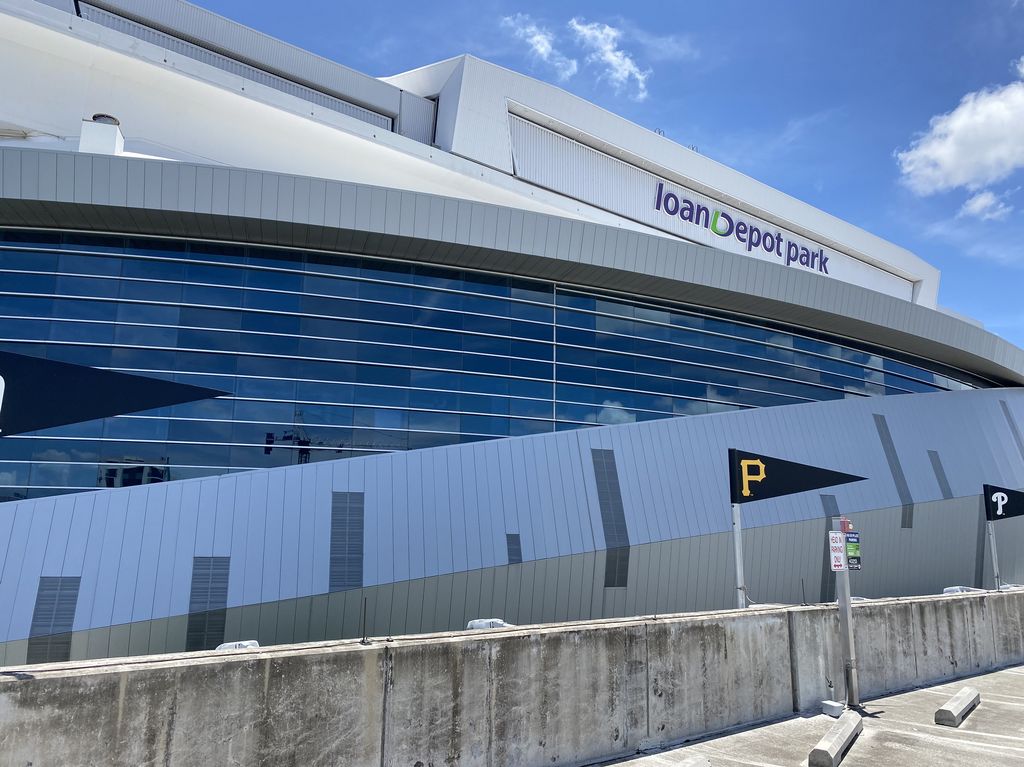 Due to the traffic and parking garage delays, we scurry to the ground floor to enter the ballpark. Just like the Trop, the indoor climate is very comfortable.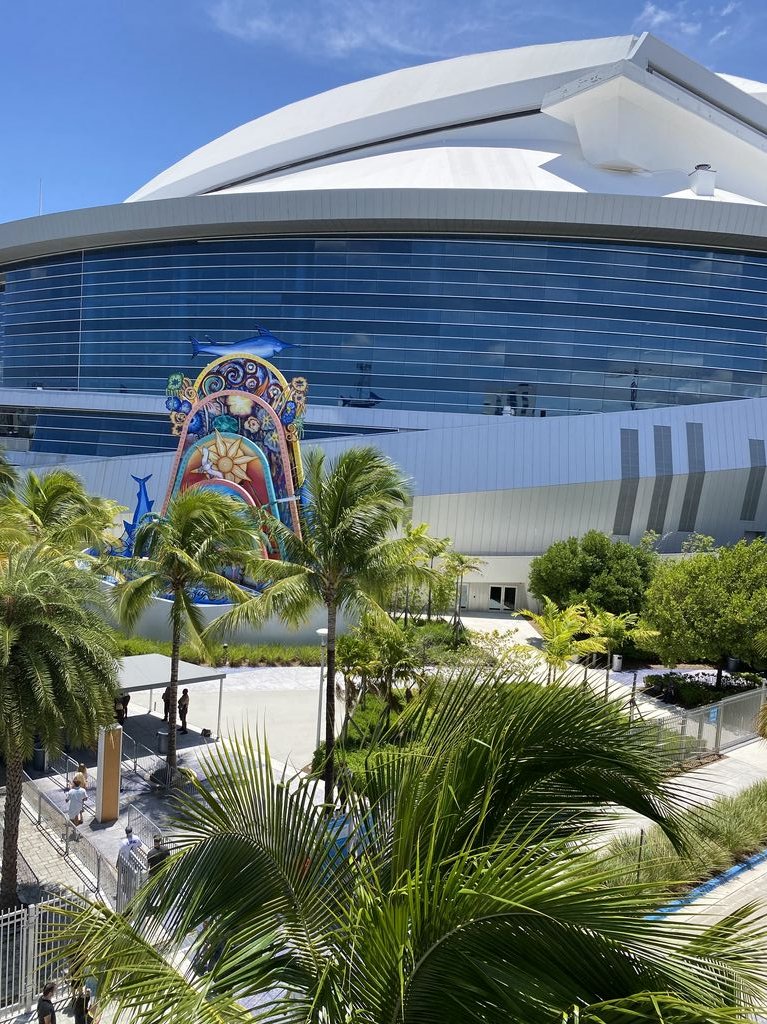 Today's starters? Taijuan Walker and Pablo López, a good matchup … on paper. Their ERAs coming in to today's action combine to around 6.00. Mitch and I enter at the third base side. By the time we settle on a view from behind the plate, the Mets jump to a 3-0 lead. Pete Alonso's RBI double is key.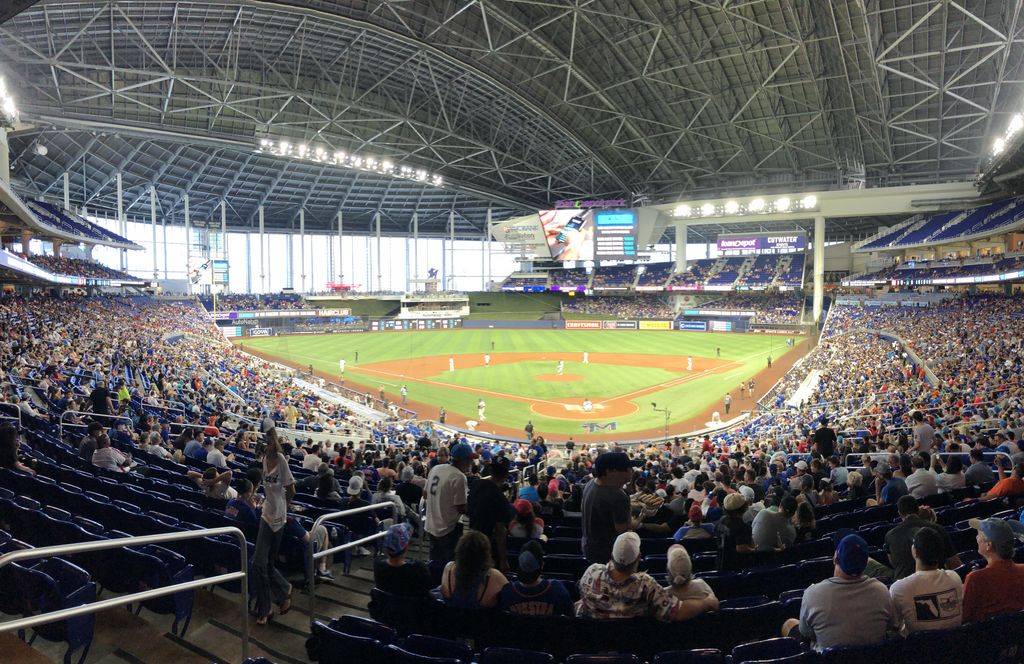 In the 3rd inning, Tyler Naquin triples into the right field corner to score another run and chase López after only 2.2 IP. Soon it's 6-0 and the Mets, winners of five straight, continue to press the accelerator and cruise to a 9-3 win to sweep the road series. New York pounds 19 hits while each team strands 10 base runners. Walker picks up his 9th win, lasting just 5.2 IP and surrendering a Charles Leblanc solo shot, which gives the home fans something to cheer.
With the game out of hand, Mitch and I discover an incredible display of bobbleheads behind left field. Imagine bobbles from every team, every era, unique giveaways, and treasured keepsakes. The display case itself is a marvel.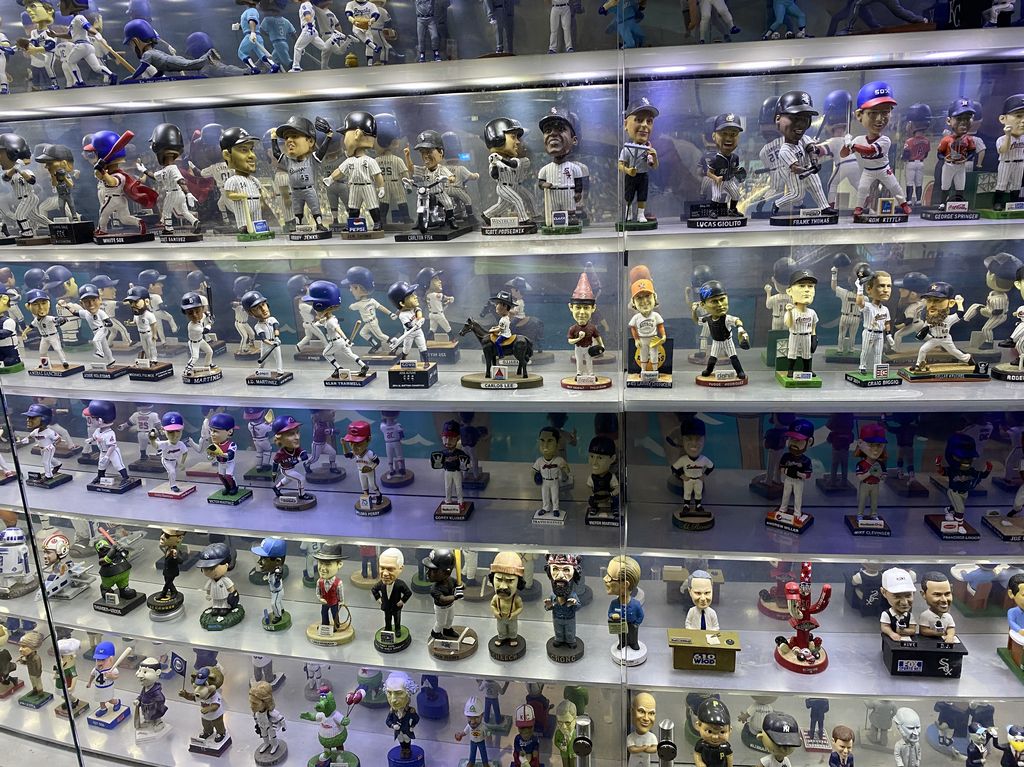 This photo doesn't do justice to this massive display, featuring several rows of bobbles on every side. (Of course I had to take a pic that included the Phillie Phanatic!)
After hiking all around the park, we settle back behind some Mets fans near home plate. (I was always a Dodgers' Cody Bellinger fan, too.)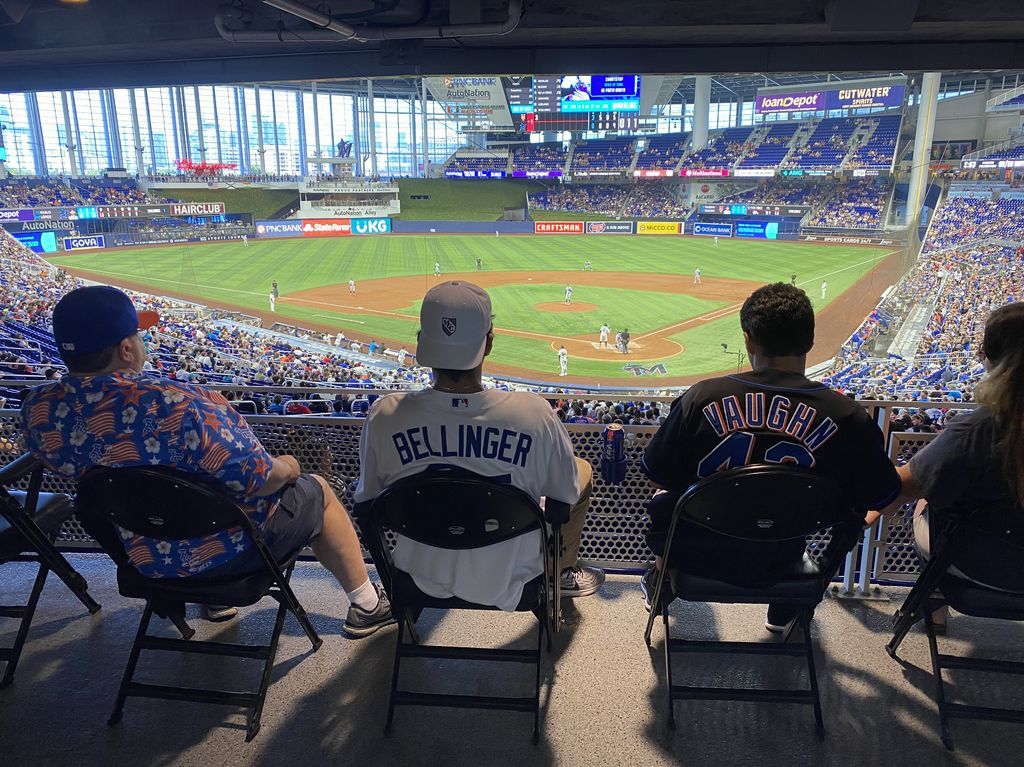 There seem to be a lot of Mets fans. Many are surely NY transplants to the Sunshine State. A few friendly folks, including a security officer, ask us about our trip after noticing our UBT shirts. Just like yesterday afternoon, I'm more impressed with the park than I'd expected.
On the way back to the top of the parking garage, we discuss the most confusing payment system ever invented. The sign by our rental car somewhat explains the process, so we need to go back to the ground floor to access a kiosk. I still don't recall all of the steps; however, by the time we're back in the car, most of the garage traffic has dispersed. We believe the lopsided final score also contributed to our fairly smooth exit.
Now we're on our way to Dave's Last Resort for dinner with Mitch's nephews. We seem to arrive in Lake Worth in no time compared to our earlier drive today. Dave's is only seven blocks from the ocean and looks exactly like a "last resort." In fact all of narrow Lake Avenue is a tourist's destination. Dave's is inviting with an open air entrance and is very crowded.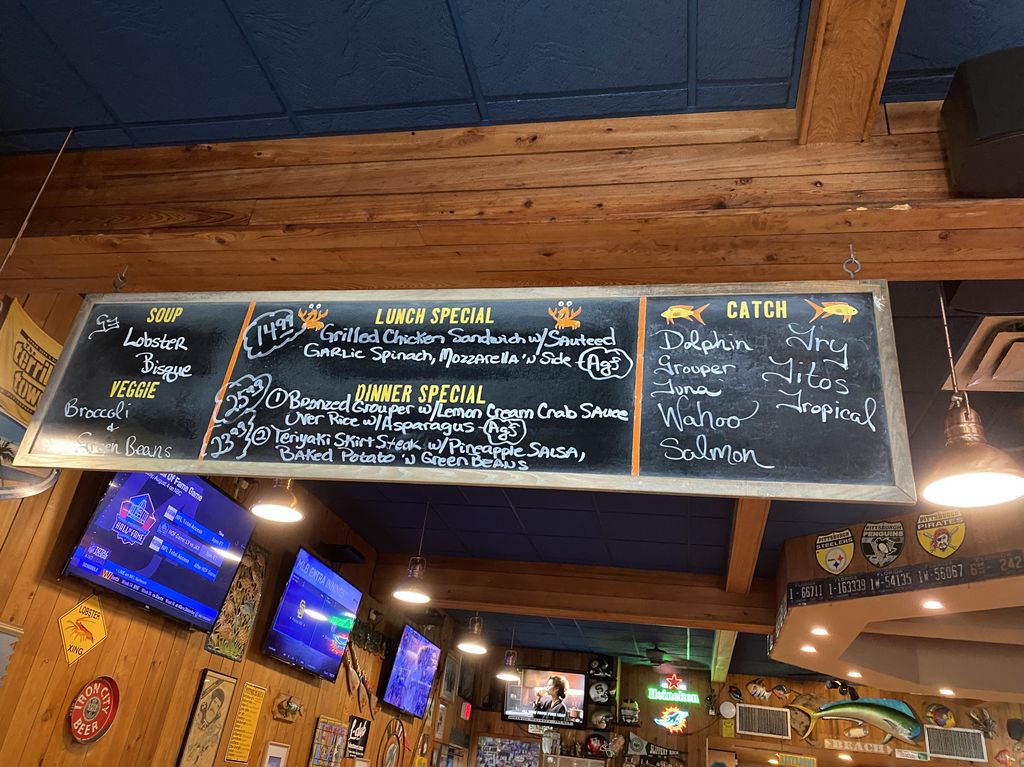 I thoroughly enjoy meeting George and Shannon, a pair of men half my age who share their background and concrete plans for their successful future. While they impress me while they catch up with their uncle, so do Dave's Gator Bite Tacos.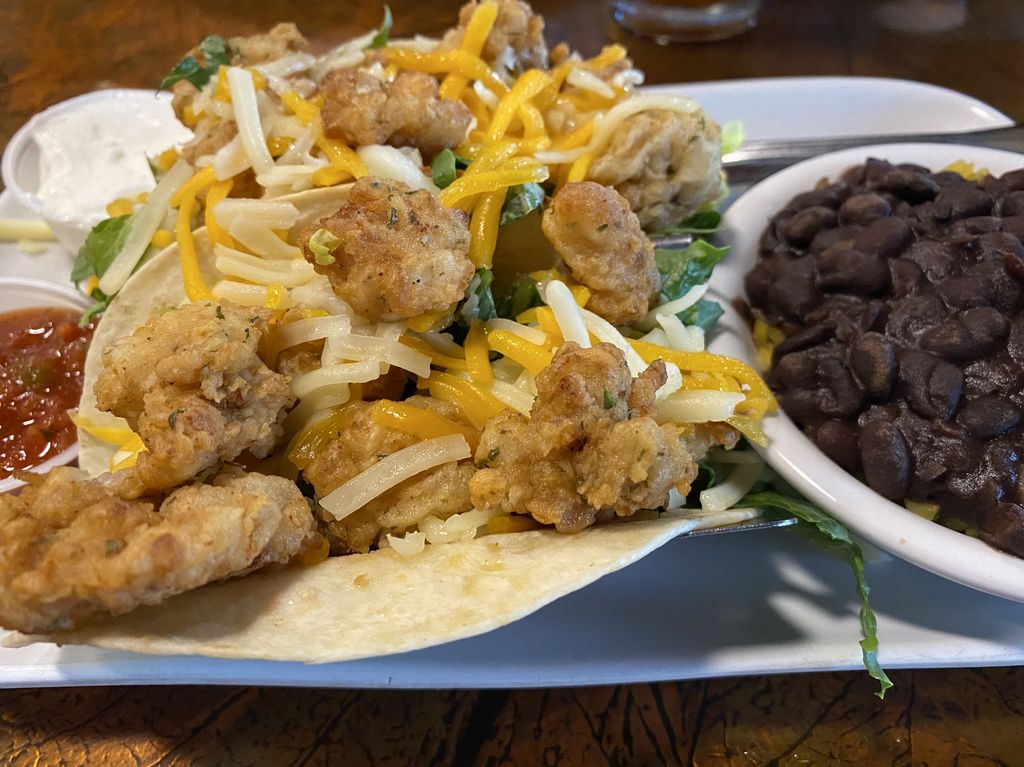 George and I place the same order, including Funky Buddha Hop Gun IPAs to wash down our tender gator bites. After dinner Shannon, who has to work early on Monday, says his goodbyes. On the other hand, George has worked nearly a month straight and wants to continue his evening. He suggests we move to the Irish bar next door to Dave's. Mitch and I agree as the night is young.
The Rock Irish Pub is experiencing a quieter Sunday evening than Dave's. We grab a table and some drafts so we can continue our conversation. I stick with the interesting Hop Gun from the Oakland Park, FL, Funky Buddha Brewery. The bartender and even the cook make occasional appearances to our table to chat about anything and everything. After we close our tab, George rides along with us to show us around before we stop for ice cream. Soon, we part. George continues his evening while Mitch and I check into our final hotel of UBT 2022.